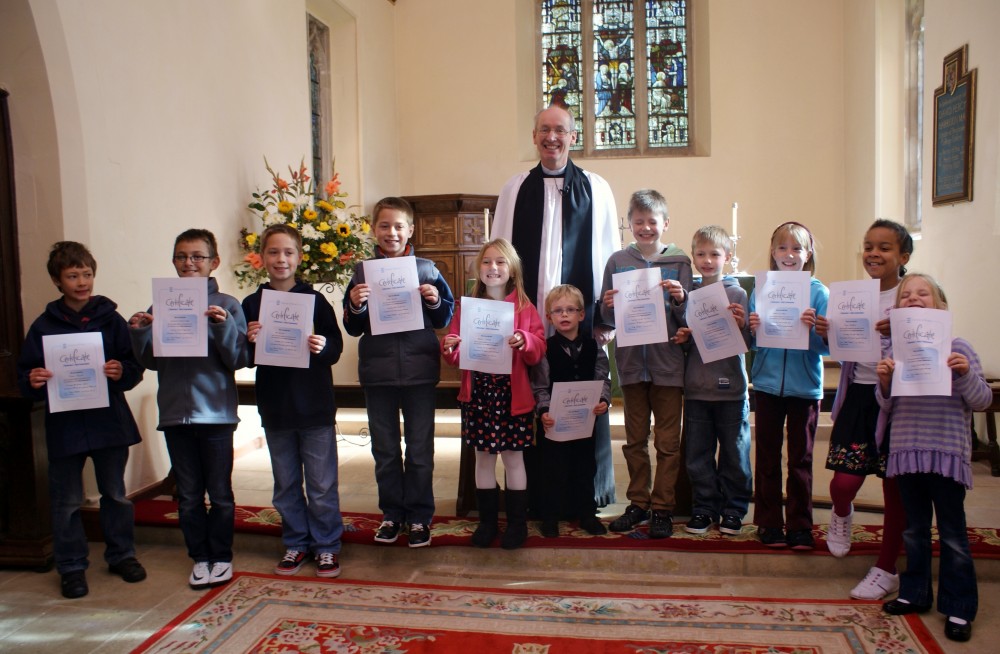 Children are very welcome at All Saints and we try to involve them fully in the life of the Church. In the meantime you may be interested in our local school assemblies that are on our YouTube channel All Saints Church YouTube Channel
We also have a number of groups for children and young people:
School Assemblies
We help take assemblies, Tudor Roberts goes mainly into Lydiard Millicent C of E Primary School(Including at Ridgeway Farm C of E Primary School) but also in Peatmoor School which is in the Parish, and others in the Church help with "Open the Book".Some of us are also happy to do RE lessons or teach a session on what Christians believe or the Bible or do a question and answer session.Just ask. Amongst us all we can also do pre-5-year-old groups, puppetry, and drama, or simply an "everyday" assembly.
Please note details of the Diocese of Bristol's Child Protection Policy is available on their website (see links) A hard copy is also available for you to look at in Church, in the Creche area.We have two Children's advocates/champions to whom children and young people can go without recourse to anyone else,Mrs. Jill Bourne and Dr Julian Wright. Our Safeguarding Officer for Child protection (PSO) is Mrs. Beverley Belcher Telephone 07981 384906, e mail;Safeguarding.aslm@gmail.com More information is on Bristol Diocese's website. The Diocesan Safeguarding Advisor, based at the Bristol Diocese's Offices can be contacted on 0117 906 0100. email adam.bond@bristoldiocese.org
Our own ASLM Child protection policy is now published 2 hard copies are available in Church and you can locate it on this website under the page on this website "Who are we" part of "About us".