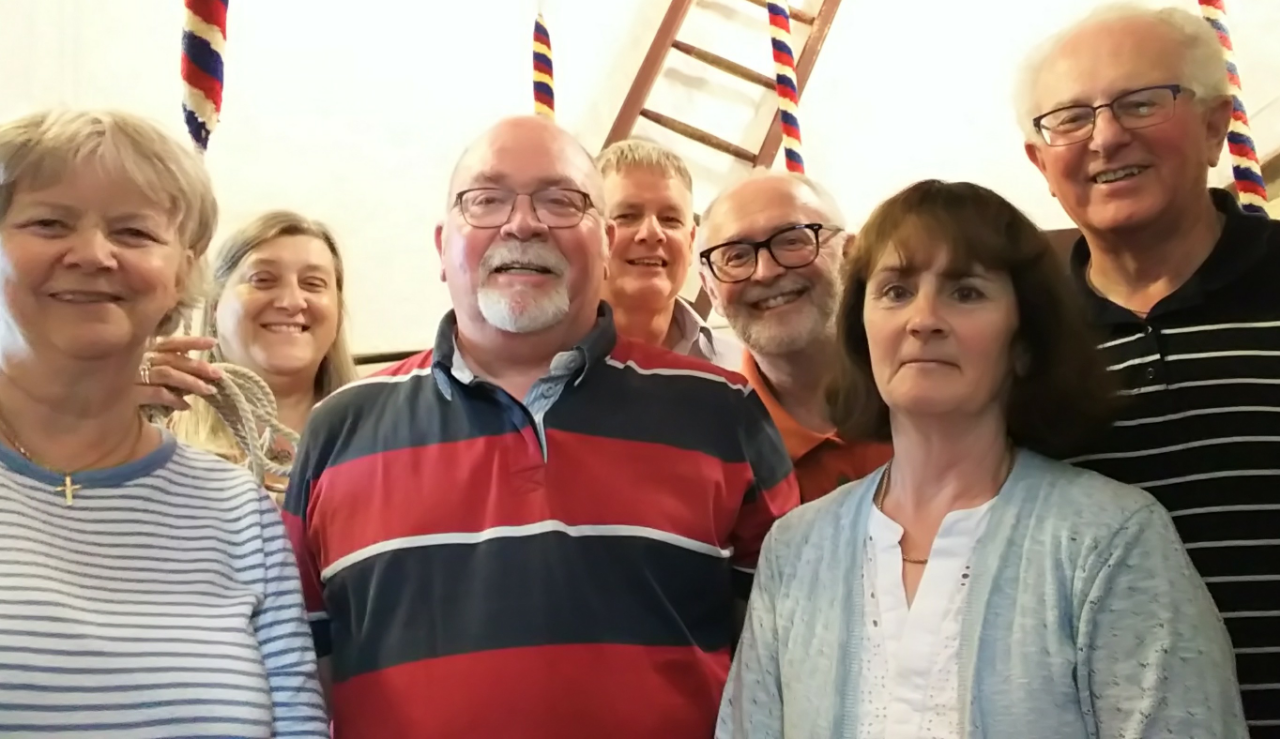 All Saints has an active and skilled team of bell ringers that practice on a Tuesday at 7.30 PM and ring for Sunday services and weddings and special bell ringing.They have just had new ropes attached to the Bells
Please contact the Bell Tower team through this website through the contact page
This is the Bell towers latest update
All Saints Lydiard Millicent – Bell Tower update
Three of the six bells we ring weekly were 300 years old this year (1719-2019) and we celebrated this with cream tea and other activities earlier in the year. Although the bells are working well the ropes were in poor condition and have recently been renewed. We have had several weeks of silence from the bells but took this opportunity to clean the bell chamber and update the ringing room with a thorough 'Autumn clean' and refurbishment. The new ropes were rehung and regular ringing has now commenced in time for Remembrance Sunday and the Christmas and New Year services.
Two of the tower steps need to be renewed and this will be completed in the coming months as part of the church update and roofing works. It is a real privilege to participate in this historic activity with bells cast during the reign of King George 1.
Please come and visit us or learn (or restart) ringing. We are a friendly, fun group who practice each week on Tuesday evening 7.30-9pm. All welcome.
Tudor adds.
It was a real joy to hear the bells ringing again on Sunday, practices on Tuesdays have started again.Well done The Bell Tower team.