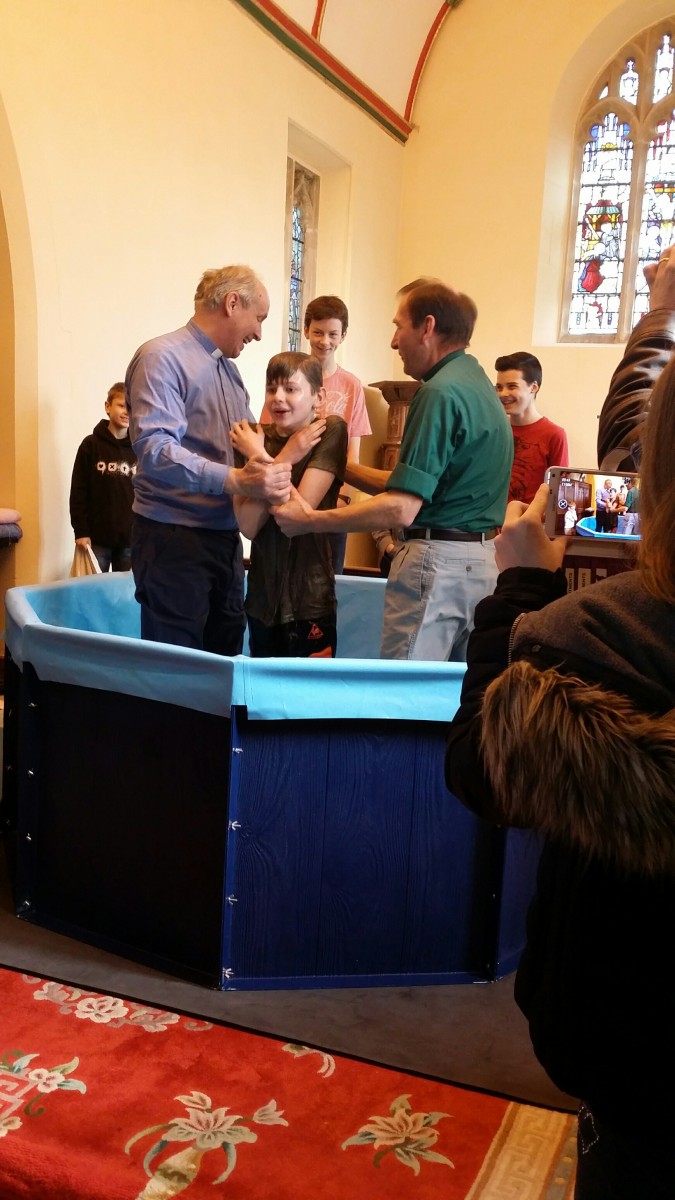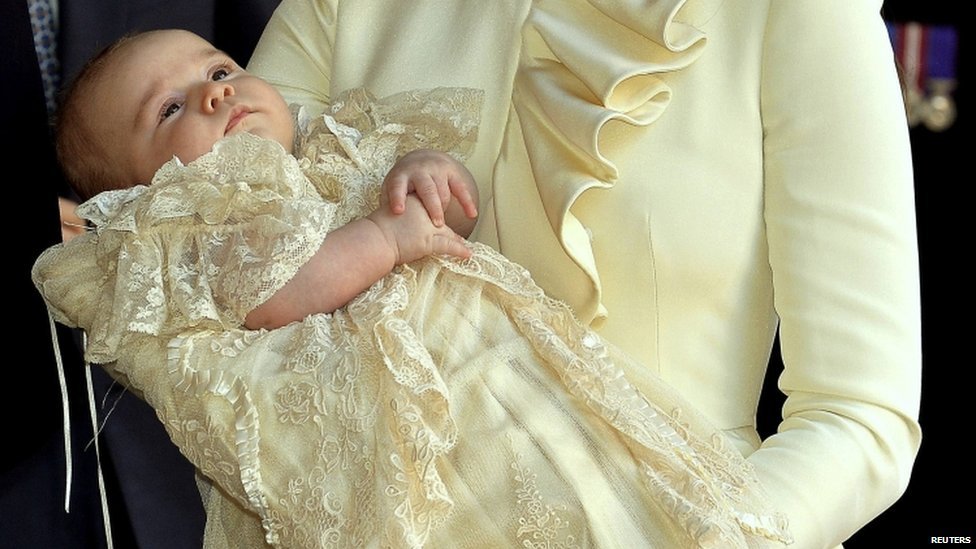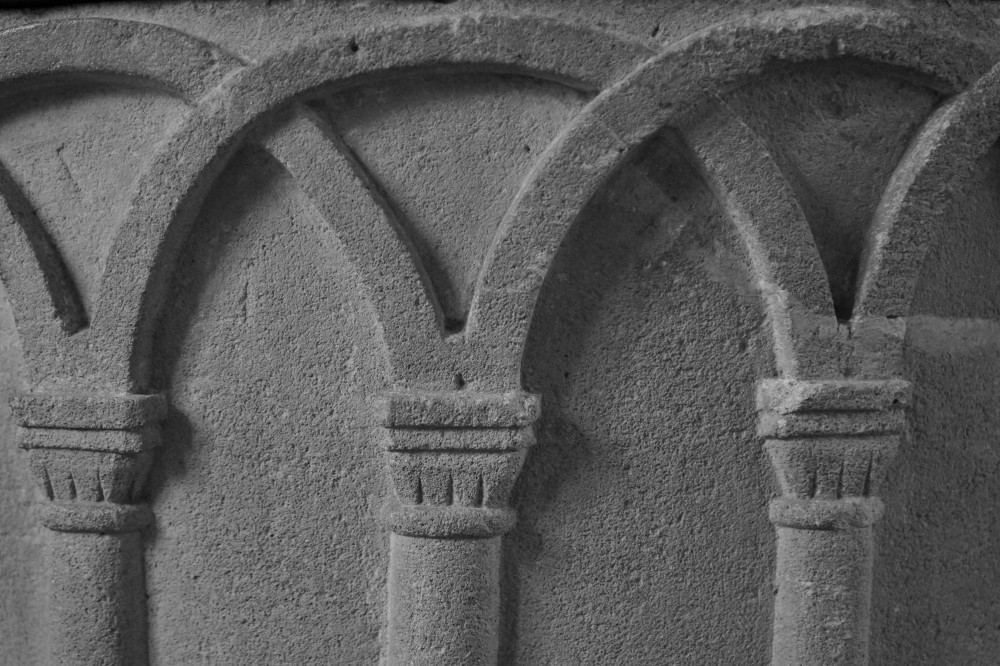 Detail of the 12th Century Norman font at All Saints Church Lydiard Millicent
We are pleased that you want to bring your child to church to pray God's blessing on him or her.
There are three types of service that we offer at all Saints which usually take place at the main morning service at 10.30am on the first Sunday of the month, or at 2.00pm in the afternoon of any Sunday. They are: -
Thanksgiving
In this service the parents and family thank God for the gift of their child, we pray for God's blessing on the child and for the parents in the task of bringing them up.
Dedication
This service is one where the child is dedicated to God. As God has given us the gift of a child so we dedicate him or her back to God, and pray for the family as they bring their child up in the Christian faith.
Baptism
This service is about membership of the Body of Christ. Here parents stand before the congregation and declare their belief and dedication to Christ and promise to bring their child up in that faith. This service has deep theological significance and it is helpful to have an understanding of the cross and resurrection of Christ to get the most out of it.
Traditionally only baptism has godparents but it would be possible to have godparents in all of these services.
In baptism the godparents must have been baptised and it is preferred that they are confirmed or in adult membership of a church. We are also delighted to do baptisms of children, teens, and adults, either at the font or in the summer in the Churchyard using a baptismal pool. We believe in the sacrament of baptism for ALL whatever your age.
Procedure
If you would like to have any of the above services for your child or for you then please come to church on a Sunday and make yourselves known either to the vicar or minister on duty.
We will then arrange a baptism visit and hopefully book a date for the service and follow up.
At All Saints, families bring their children, or those who can speak for themselves, for a service of Thanksgiving, an opportunity to say thank you, be introduced and receive the gift of a Children's Bible before or after a service of Baptism.
Please note unless there are very special circumstances, we will only do baptisms on a Sunday. This can be in the main service or at 2.00pm, but not on Saturdays as this is a day reserved for weddings and or discipleship training.
Parking: For any service at All Saints outside of a Sunday Morning its wise to book The Parish Hall and it's car parking as often events go on at the hall opposite Church on a Sunday afternoon. If you have a Baptism or Thanksgiving at ASLM and want to use the Parish Hall then please contact the Parish Hall direct (Welcome to Lydiard Millicent Parish Hall - Lydiard Millicent Parish Hall) as they are a separate entity to the church. If your Baptism or Thanksgiving is during our Sunday 10.30am service then please check the signs in the Parish Hall Car opposite to the church to see if it is available and if not, please park at the Vicarage, The Butts, SN5 3LR. Please be considerate to our neigbours and not block access to their homes.
see links
For more information tudor.roberts.aslm@gmail.com