ECO CHURCH
We believe that we have a responsibility to love and care for God's creation. To help us focus on this in a systematic, rounded way, All Saints Church are following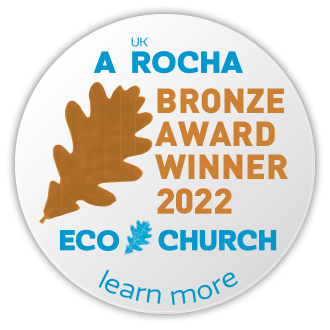 the Eco Church scheme from A Rocha UK. In June 2022, the church gained a Bronze Award under the Eco Church scheme as we were able to demonstrate that we are actively seeking to care for the environment in 5 areas;
1. Worship and Teaching
2. Buildings
3. Land
4. Community and Global Engagement
5. Lifestyle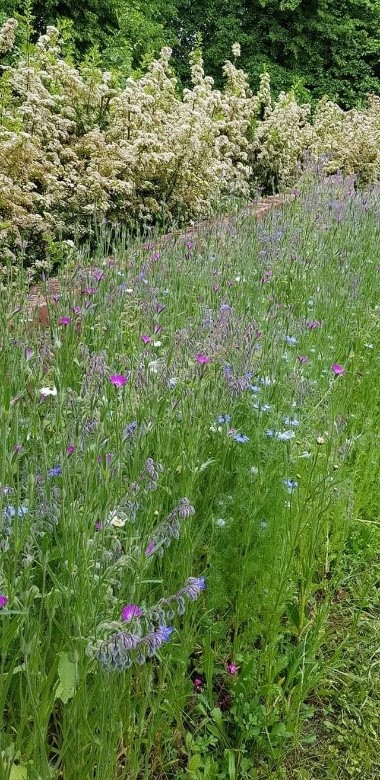 Supporting Biodiversity
The RSPB's State of Nature study suggests there's been a 59% decline in UK insects since 1970. The extinction rate is 8 times faster than that of mammals, birds and reptiles. The total mass of insects is falling by a precipitous 2.5% a year, suggesting they could vanish within a century.
While the declines are dramatic, small changes to public spaces and gardens can play a significant part in bringing them under control. This is why we are letting the wildflowers grow at the back of the churchyard. We have mowed paths through these so you can get up close and personal!
A Churchyard Flora Survey in May 2022 identified 43 species of flowers and grasses. This lists what was found together with some interesting facts about each species found and why it is great for flying insects. You can also do your bit at home, Dave Goulson's 18 Best Garden Plants for Pollinators is a great place to start.
Come and have a look at our beautiful wildflowers and spot the wild creatures they are supporting.